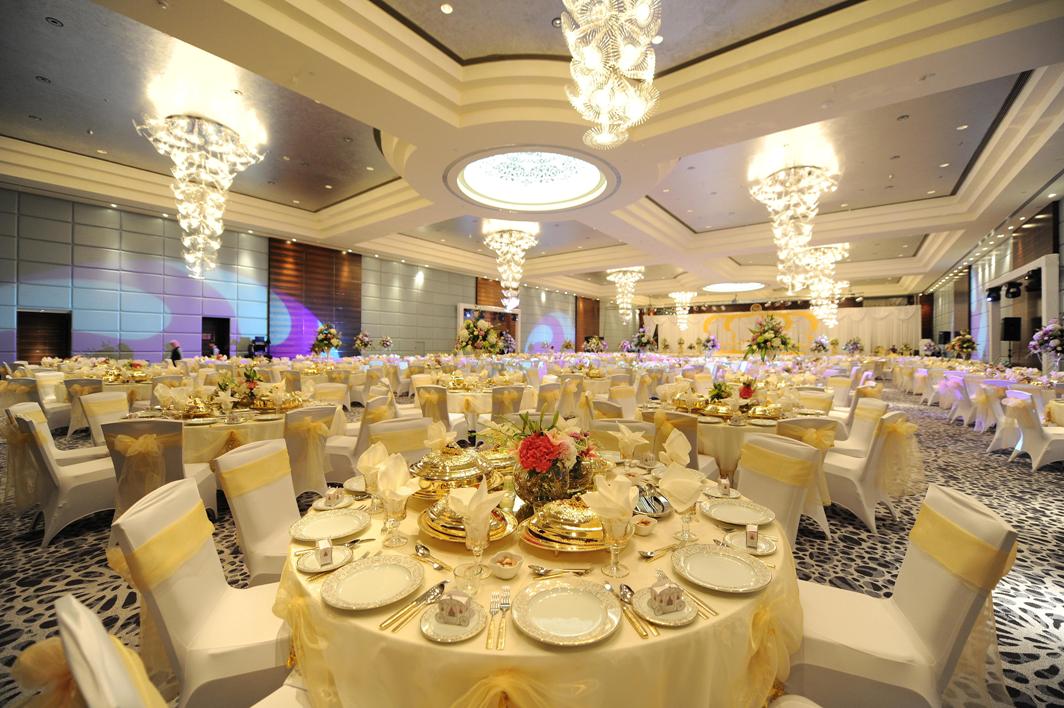 South Bay WEDDING LOCATIONS and party venues with A collection of wedding sites ,Planning Your South Bay Wedding in Northern California. party venues, Reception halls and sites event venues and Banquet Facilities in Saratoga, Santa Clara County CA Restaurants Hotels Wedding Locations, descriptions, pricing and capacity information to help you compare venues. South Bay Weddings your one stop shop for South Bay wedding locations and party venues, Norcal Guides South Bay Bridal features articles on weddings. Information about planning your wedding at Santa Clara Wedding.
Church, Chapel, Temples Synagogue, Churches, Ceremonies, Ceremony sites, Wedding Chapels. Wedding Halls.
American Golf Event Venues & Services – Aptos, CA An elegant wedding, an exciting team-building event, an extravagant awards ceremony. No matter what the event, personal service, attention to detail and a memorable setting are the keys to making it special. The first step in making your event one to remember is to host it with us. From event conception to conclusion, our courteous staff will ensure that each detail of your event is handled with special attention so you and your guests can enjoy an unforgettable experience.
Best Western Seacliff Inn – Aptos, CA The Best Western Seacliff Inn prides itself on being a hotel dedicated to service and quality. Our guests are our top priority. We specialize in personalized attention to ensure that your group will have a successful meeting or banquet and a pleasant stay with us.
Cabrillo College – Aptos, CA Welcome to the historic Sesnon House, located on the Cabrillo College campus. The spectacular facility is an ideal setting for weddings, anniversaries, meetings, conferences, holiday parties, and other events.
Carmel Valley Ranch – Carmel, CA An Enchanting Place For All Celebrations. Discover the vibrant flower gardens, delightful climate, and expansive mountains that make Carmel Valley Ranch an exquisite retreat to host every sort of celebration. Accompanied by the gourmet creations of Chef Michel Richard, events are culinary journeys designed to please the palate and to create an indelible impression.
Casablanca Motel Inn & Restaurant – Santa Cruz, CA The elegant Casablanca Restaurant, on site, features California Cuisine, Wine Spectators Award of Excellence Wine List, Full Bar service available in the dining room, and Banquet/Meeting with capacity of fourty-five to eighty people.
Chaminade – Santa Cruz, CA Chaminade provides an ideal setting to celebrate all of life's most special occasions. With breathtaking views of the Monterey Bay and miles of native woodland, our historic mission-style resort offers the luxury, comfort and dining excellence that will cater to your guests' every need. Whether saying I do at your wedding, celebrating an anniversary, family reunion, birthday or company party, our professional staff will work tirelessly to assure your event will be perfect down to the finest detail.
Cinnabar Hills Golf Club – San Jose, CA In addition to the spectacular location with incredible views, we are delighted to offer a first-rate facility with a wide variety of food selections for any type of social or business event. We accommodate weddings (including the ceremony), retirement parties, holiday gatherings, business meetings, tournament banquets and more.
CordeValle – San Martin, CA CordeValle designs weddings that fall nothing short of spectacular. From small, intimate gatherings to the grandest of events, our team of talented professionals work together to ensure a day that is most memorable and personalized. Lush, manicured lawns provide breathtaking views of the valley, with seating available for 4 to 400 persons. The outdoor stages are set with beautiful light, fragrant flowers and gardens, and picturesque backdrops for flawless photography.
Fairmont Hotel – San Jose, CA The Fairmont San Jose hotel features 65,000 square feet of function space for a wedding in San Jose. Meeting rooms are well equipped for every function, from an elegant reception of 200 to a modern multimedia theater presentation for 3000. Blending state-of-the-art facilities with a timeless beauty, The Fairmont San Jose is wedding venue without equal.
Freedom Hall & Gardens – Santa Clara, CA They have Designed a wedding for the budget minded bride and groom not willing to sacrifice quality and elegance on your very special day. All you have to do is relax and say "I Do."
Hayes Mansion – San Jose, CA. 408 226-3200 Rated among Northern California's premier wedding venues, we will provide you with a truly unique and elegant setting for your special day. Surrounded by lush, emerald green lawns, gardens of vibrant, colorful flowers and wonderful, towering palms, the one hundred year old estate has been renovated, upgraded and transformed into a luxurious resort and spa and an amazing special event venue. At the Dolce Hayes Mansion, we want to help you create an unforgettable wedding day. From start to finish, the Mansion staff will ensure that your every need is met. We start by providing wedding coordination, indoor and outdoor ceremony and reception venues, fabulous menus, vendor referrals, guest rooms, spa services and finally- a complimentary Mansion Suite for the bride and groom the night of the wedding!
Hilton Santa Clara – Santa Clara, CA To enhance your wedding day, the Hilton Santa Clara Hotel is staffed with professionals that cater to your every need. The Hilton Santa Clara Hotel would like to extend a special invitation to enjoy our elegant ballroom and outstanding service for the most special day in your lives. Elegance, luxury, and charm await you at this AAA Four-Diamond Boutique style hotel. The moment you arrive and enter the Hilton Santa Clara Hotel, the warmth of classic ambience welcomes you. A short drive from either San Jose or San Francisco International airports, the Hilton Santa Clara is conveniently located for all of your guests.
Hyatt Saint Claire – San Jose, CA The Sainte Claire Hotel's founders went all-out "fitting out a house which should be a byword for the most luxurious and at the same time the most homelike of hotels," when the Sainte Claire opened in 1926. It was the crown jewel of real estate mogul T. S. Montgomery's plan for San Jose and a focal point for the city's downtown renaissance. Today, that standard of luxury is wonderfully preserved at the Sainte Claire. After a detailed restoration and recent renovations to all guestrooms, the hotel boasts handmade hardwood furniture, rich wall coverings, ceiling murals and the finest imported amenities. The luxury hotel's lofty lobby features elaborate gilt scrollwork and hand-carved, hand-painted ceiling panels, and is appointed with classic Italianate furnishings.
Kennolyn's Hilltop Hacienda 831 479-6700 Three hundred private acres, expansive Monterey Bay views, Spanish-style courtyard and dining room with terraces cascading to a large lawn – the setting of your perfect wedding.
Joie de Vivre Hotels – Santa Clara, CA Life is full of special times to share with your friends and family. From weddings to bridal showers, rehearsal dinners, retirement dinners, birthday parties and honeymoons–the list is endless! Whether you're looking for an intimate location for your ceremony or reception, a place to accommodate your out of town relatives and friends, or a rehearsal dinner site, Joie de Vivre Hotels offers a variety of options.
Left Bank – San Jose, CA We will also coordinate an outstanding event at the location of your choice. We'll work with you to design your special affair, customized to your needs and budget. Our event coordination department is equipped and ready to handle anything from weddings, showers, office parties, book signings, picnics, Bar and Bat Mitzvahs, home parties — whatever and where ever you want to celebrate. We will help to coordinate your specific needs for the perfect event.
Mountain Winery – Saratoga, CA The Mountain Winery's romantic setting and breathtaking panoramic valley views provide a wonderful setting for any wedding. Whether you are planning for a large or small event you will find the winery is the perfect getaway to host an intimate and memorable affair.
Redwood Ridge Estates – Los Gatos, CA High atop the Santa Cruz Mountains, only five minutes from Hwy. 17, overlooking Monterey Bay lies the Wozniak Estate. A secluded ceremony site has been created on an island in the redwood shaded pond, next to a cascading waterfall. Towering redwood groves and colorful flowers lie around every corner. In addition to redwoods throughout the estate, there are lovely hardwoods like this majestic madrone on the edge of our koi pond. The emerging Pinot Noir vineyard offers a view of Monterey Bay.
San Jose Museum of Art – San Jose, CA Whether you are a lover of art, architecture, history or just "in love", the San Jose Museum of Art offers a variety of settings that beautifully accommodate cocktails, dinner and dancing for an evening reception. Located on a palm tree-shaded plaza in downtown San Jose, the Museum's adjoining buildings offer a dramatic location for you and your guests to celebrate your special day. Across the plaza from the Fairmont Hotel and within walking distance of the Hotel De Anza and Hyatt Sainte Claire, family and friends can enjoy the amenities offered by these prestigious hotels and restaurants.
Silver Creek Valley Country Club – San Jose, CA Let us help make your business meeting, anniversary, family reunion, wedding ceremony and/or reception the very best. Our professional staff is experienced in the highest standards of service and attention to detail. The regal master staircase with its stunning domed ceiling is a favorite photo backdrop and our waterfall ceremony site is one of the most majestic in the Bay Area. Reserving Silver Creek Valley Country Club is the beginning toward making a lifetime of memories.
The Firehouse Grill – Sunnyvale, CA The FireHouse Grill & Brewery's Event Planning Department is excited to help you with your business or personal events. From a simple cocktail party to a five course, formal, sit-down dinner, our experienced staff will help organize any event.
The Sainte Claire – San Jose, CA With a distincitve Grand Ballroom, Boardroom and Courtyard Atrium, The Sainte Claire offers more than 10,000 square feet of meeting space. From unique intimate settings to airy spaces filled with natural light, the hotel offers a wide range of authentically-styled, modern venues with the ability to accommodate up to 450 guests.
Three Flames Restaurant – San Jose, CA We're famous for our banquets, and now the banquet rooms have a beautiful new look – be one of the first parties to enjoy the great new space! Our banquet rooms seat 25 to 300 and we are fully staffed to handle all of your banquet needs. Our facility features a large dance floor, high-speed wireless Internet access, two fully-equipped bars, a sound system, separate restrooms, and a raised stage with a podium for conferences and meetings. Plus, there is never a room charge!
Villa Montalvo – Saratoga, CA Montalvo has several breath-taking areas available for your special event. The Oval Garden, surrounded by wisteria, roses, and lavender, is our most popular space for wedding ceremonies with room for up to 200 guests.
Galante Vineyards – Carmel, CA Come experience the rustic elegance of Galante Vineyards, a 700 acre property nestled in the hills of sunny Carmel Valley. Their outdoor facility is well-suited for group gatherings, special theme events, company parties, weddings, wine tasting, tours and other celebrations with up to 2,000 guests. Galante offers several areas for your special event, all overlooking the beautiful and peaceful Cachagua Valley and only miles from Carmel Valley.
Gatherings & Classic Catering – Pacific Grove, CA Visit our website to see our uniquely romantic Victorian home and the caterers that reside in it.
Highlands Inn, A Hyatt Hotel – Carmel, CA Experience the centerpiece of Carmel hotels. Terraced on an ocean bluff among Monterey pines on the Northern California coast, the Park Hyatt Carmel, Highlands Inn has a front row seat to nature. With waves crashing on the rocks below, whales and sea otters at play offshore, sunsets disappearing behind the ocean horizon line, and panoramic views of the Big Sur coast, it is no wonder this picturesque retreat among Carmel hotels has been a favorite since it opened in 1917.
Highlands Park – Ben Lomond, CA This is a 26 acre park, complete with playing field, group picnic areas, play area, tennis court, and a beautiful house. The house features hardwood floors, picture windows, a large kitchen and private lawn. The house will accommodate groups of up to 200 for weddings, private parties, or meetings. This is one of Santa Cruz County's most popular wedding facilities. Other amenities include 2 softball fields, 1 soccer field and 2 group (reservable) picnic areas. Also on the park property is a senior center and the childrens center of San Lorenzo Valley.
Holman Ranch – Carmel, CA The Holman Ranch, considered a miniature San Simeon when it was built in 1928, is a 400-acre country estate in Carmel Valley, twelve miles east of Scenic Hwy. 1. Once an active guest ranch, The Holman Ranch was the center of Carmel Valley social life, as well as a hideaway for many Hollywood celebrities. The exquisitely refurbished property provides the perfect setting for memorable special events such as weddings, family celebrations and corporate parties.
Hyatt Regency – Monterey, CA Nestled along the Pebble Beach Company 's Del Monte Golf Course, our Spyglass Promenade provides
a beautiful outdoor setting for Monterey weddings. Imagine your family and friends in an elegant fireside gazebo, surrounded by lavender gardens and towering cypress trees. Our new elegantly appointed Regency and Monterey Grand Ballrooms boast floor-to-ceiling windows and inviting classic decor. Envision your wedding in upscale surroundings, coupled with the exquisite cuisine and exceptional service that are trademarks of Hyatt.
La Playa Hotel – Carmel, CA Experience the essence of joy, romance, and celebration at La Playa Hotel and Cottages-by-the-Sea – the perfect setting for Carmel weddings and special events. Surround your guests with spectacular views of the ocean and our award-winning formal gardens. Then delight their senses with a truly innovative menu, prepared by our renowned Terrace Grill Restaurant. La Playa's long-standing reputation for high standards, attention to detail, and experienced staff ensures that every function exceeds your expectations. Let us cater to your every need.
Leal Estate Vineyards – Hollister, CA Léal Vineyards sprawling 45 acre estate offers the ideal setting for a variety of events. The barrel room in the 14,000 square foot winery transforms into an enchanted candlelit chamber to host your wedding, anniversary party, winemaker dinner, or corporate event.
Los Laureles Lodge – Carmel, CA Nestled deep in the lush Carmel Valley, Los Laureles Lodge basks in warm, brilliant sunshine miles away from coastal fog. The deep blue sky, often etched by feathery white clouds, provides the perfect backdrop for your wedding dreams. Enjoy country elegance in their romantic garden surrounded by majestic oaks trees and lush flower gardens. Multiple wedding locations are available on their historic ten acre ranch.
Joie de Vivre Hotels – Big Sur, CA Life is full of special times to share with your friends and family. From weddings to bridal showers, rehearsal dinners, retirement dinners, birthday parties and honeymoons–the list is endless! Whether you're looking for an intimate location for your ceremony or reception, a place to accommodate your out of town relatives and friends, or a rehearsal dinner site, Joie de Vivre Hotels offers a variety of options.
Kennolyn – Soquel, CA Overlooking the Monterey Bay, Kennolyn boasts a beautiful and private environment on 300 acres. The elegant Hacienda setting with fountains, lawn and gardens is an ideal setting for a wedding but its Kennolyn's personal service and gourmet catering that will make your wedding day perfect. Kennolyn is also able to offer a very unique wedding experience using its two venues, the Hilltop Hacienda for your wedding ceremony and reception plus StoneCreek Village for a weekend-long wedding experience for your close family and friends.
Marinwood Community Services District – Marinwood, CA Have your next special event or business meeting at Marinwood Community Center, surrounded by beautiful grounds, yet conveniently located near Highway 101.
Monterey Plaza Hotel – Monterey, CA Dramatically overlooking the Monterey Bay, the Monterey Plaza Hotel & Spa combines elegent European architecture, wide-sweeping coastal views and sophisticated style to create the perfect vantage point by which to enjoy the gentle sounds of surf, the fresh scent of sea air and the sight of sea otters at play. Attentive service, excellent cuisine, an unforgettable setting and endless style are just a few of the promised pleasures that you and your guests will enjoy at the Monterey Plaza Hotel & Spa on your wedding day.
Old Fishermans Grotto – Monterey, CA BANQUETS and PRIVATE DINING with a Spectacular Ocean View! Whatever your special occasion … Rehearsal Dinners, Retirement Parties, Corporate or Company Dinners, Anniversaries, dinner at Old Fisherman's Grotto is always a special occasion.
Opera House-Historic Event Site Los Gatos, CA. 408 354-1218 An historical site of intimacy and grandeur reflective of a romantic bygone era.
Quail Lodge – Carmel, CA A resort as unique and diverse as Quail Lodge is a natural backdrop for spectacular celebrations and weddings. The Lodge's California-country ambience pays homage to the region's rustic, romantic essence. Rooms are filled with plenty of natural light. Color schemes are warm with earthy reds, greens, yellows and terracotta. Walls are hand-plastered, and interiors feature wrought iron, oxidized steel, stone, hammered copper, boar hide and leather accents throughout. Quail Lodge offers 97 luxurious guestrooms, including 14 suites, two Executive Villas and pool/lakeside lodges. Amenities include two restaurants, a golf club with a championship golf course, an innovative Wellness Center, spa, tennis courts, swimming pools, bocce and croquet courts, executive 9-hole putting course, extensive nature trails and expansive meeting and banquet space.
Paolo's Restaurant – San Jose, CA. 408 294-2558 Paolo's has been successfully orchestrating beautiful and distinctive weddings and special events For Silicon Valley's most prestigious family and corporate clients for 50 years.
Palapas Resturant Y Cantina – Aptos, CA Palapas is a great place to hold your social gathering, whether for business or pleasure. We have a semi private indoor area that seats up to 24 people and an outdoor deck that can accommodate up to 40. Beautiful ocean views complement the dining experience.
Park Hall – Ben Lomond, CA Park Hall was established by the Brooks Family as a public trust in 1923 for the residents of Ben Lomond.
Pasatiempo Golf Club – Santa Cruz, CA Overlooking spectacular Monterey Bay, Pasatiempo is also the perfect place for golf outings, corporate meetings, banquets, weddings, and fine dining.
Quail Hollow Ranch – Santa Cruz, CA Formerly the home of Sunset magazine's publisher Lawrence Lane, Quail Hollow Ranch offers a secluded, natural environment for your event. This rustic ranch is not only historically significant but also ecologically notable for its rare sandhills environment and diverse habitats. The house provides a comfortable oasis while the spacious lawn offers scenic views of the pond, orchards and wooded hillsides.
Roaring Camp Railroads – Felton, CA Indoors or out, Roaring Camp can accommodate groups of 25 to 2,500. Meet in 6,120 sq. ft. Bret Harte Hall or at picnic areas surrounded by coastal redwoods and oaks. Say "I do" surrounded by redwoods and the nostalgic character of Roaring Camp.
Rocky Point Resturant – Big Sur, CA Rocky Point Restaurant is located 10 miles south of Carmel, a mere fifteen-minute scenic drive, on 36700 Highway 1, between Carmel and Big Sur, offering a spectacular view of the sea and shore from all tables. Benefit from our ocean front terrace complete with gazebo and patio, as well as from our banquet room. Visit our website for more information on weddings, private parties and receptions, as well as a picture of our gazebo.
Sanderlings Restaurant – Aptos, CA Featuring Banquet Rooms of varying sizes (700 – 4,000 square feet), Seascape Beach Resort has become known as one of the premier settings in the Monterey Bay. Our resort specializes in wedding receptions ranging from 10 to 300 guests.
Sand Rock Farm B&B – Aptos, CA Your perfect intimate wedding celebration… Escape to Sand Rock Farm, and fulfill your romantic dream. Our gracious country home is the ideal backdrop for your simply beautiful day of joyous and lasting memories. Exchange vows beneath the towering redwood tree with the musical splash of the wine barrel fountain — or in our turn-of-the-century home. Your weekend includes a personalized ceremony in the house or garden, a romantic dinner reception, and a flower-filled suite for your honeymoon night.
Seascape Resort – Aptos, CA Located just south of Santa Cruz, Seascape Resort offers 285 luxurious suites and villas overlooking the Monterey Bay. You?ll find all the comforts of home, plus the services and amenities of a four-diamond resort. Do anything you like or do nothing at all. With 17 miles of private beach, fine dining, and a full range of activities to choose from, Seascape Resort has everything you need to make your experience memorable.
Seascape Resort – Boulder Creek, CA Scopazzi's can cater for your gathering of from 20 to 200 people, offering a variety of menus and accommodations.
Sesnon House at Cabrillo College – Santa Cruz, CA Sesnon House Catering, a complete food and beverage service using only the finest and freshest ingredients, will complete your event. Sesnon House Catering is a branch of the Cabrillo College Culinary Arts and Hospitality Management Department.
Shadowbrook Restaurant – Capitola, CA For over 50 years Shadowbrook has been a favorite setting for exquisite weddings because of its romantic ambiance and magnificent setting on the banks of Soquel Creek, in the delightful village of Capitola-by-the-Sea. Recognized for being the "Most Romantic Restaurant" in Northern California by the readers of San Francisco Focus, Shadowbrook will make your wedding day memorable.
Unity In Marin – Novato, CA Nestled in the rolling hills of southern Novato, Marin County's new wedding venue includes a chapel, the spacious Unity Hall for receptions, a commercial kitchen, and a lawn and courtyard with fountain, garden and shaded colonnade. Formerly the Hamilton Chapel and grounds, this gracious complex has been charmingly restored in a Spanish Colonial style, and is now part of a thriving new town.
Vivolos Chowder House – Pacific Grove, CA Vivolo's offers special prices for groups, and can accommodate up to 40 in their private Banquet Room.
Cities silicon valley & Coastal towns Mobile Disc Jockey Aptos Ben Lomond Big Sur Boulder Creek Brookdale Cambrian Campbell Capitola Carmel Carmichael Coastside Cupertino Felton Gilroy Hollister Los Gatos Milpitas Monterey Monte Sereno Morgan Hill Mountain View Palo Alto Portola Valley Salinas San Jose San Juan Bautista San Martin Santa Cruz Scotts Valley Santa Clara County Saratoga Seaside Soquel Sunnyvale Watsonville Willow Glen.
Area Codes in South Bay 408 / 831 / 559